Spotika Betting Site, Spotika Login, Registration, Spotika Free Bet, App
Spotika is a trademark registered and owned by Silicon Solutions Limited, a company registered under Kenyan Laws, and the name Spotika shall be used synonymously with SILICON SOLUTIONS LIMITED hereinafter.
Spotika Registration
Register Via SMS
Send the word "Join" to 29505. You will receive a confirmation message welcoming you to SPOTIKA asking you to reply with preferred password.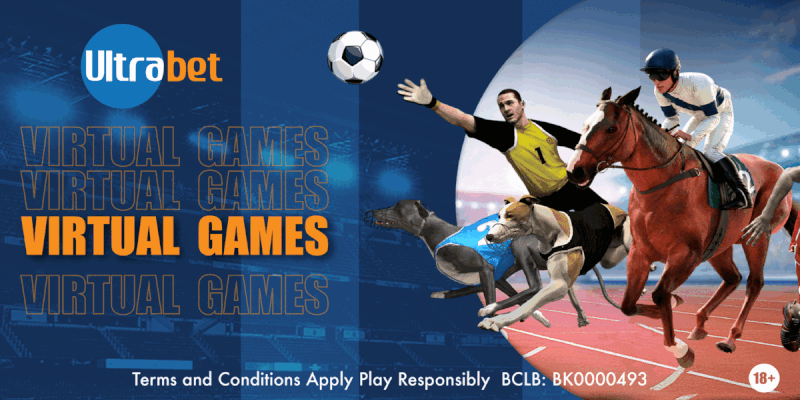 On sending your password to 29505, you will receive a confirmation message on successful registration.
Registration via WEB
Log on to
To Register, simply click on the Register Button.
Fill in Your Details (Mobile Number and password) then click Register.
Enter the Confirmation Code that was sent to your mobile phone number.
To complete the registration, click the confirm button.
How to Deposit to Spotika via M-Pesa
Go to M-Pesa Menu on your mobile Number
Select Lipa na M-PESA.
Select Pay Bill.
Enter 290050 as the Business Number (PayBill Number).
Enter SPOTIKA as account Number.
Enter amount
Enter your M-Pesa PIN and send.
You will receive an SMS confirming the transaction.
Spotika Free Bet
All new customers receive a Ksh 2,000 Spotika Karibu Gift as a welcome gift.
Every time you bet, the gift is used to top-up your Bonus Account until the gift is depleted.
To use your Karibu Gift, follow the below steps: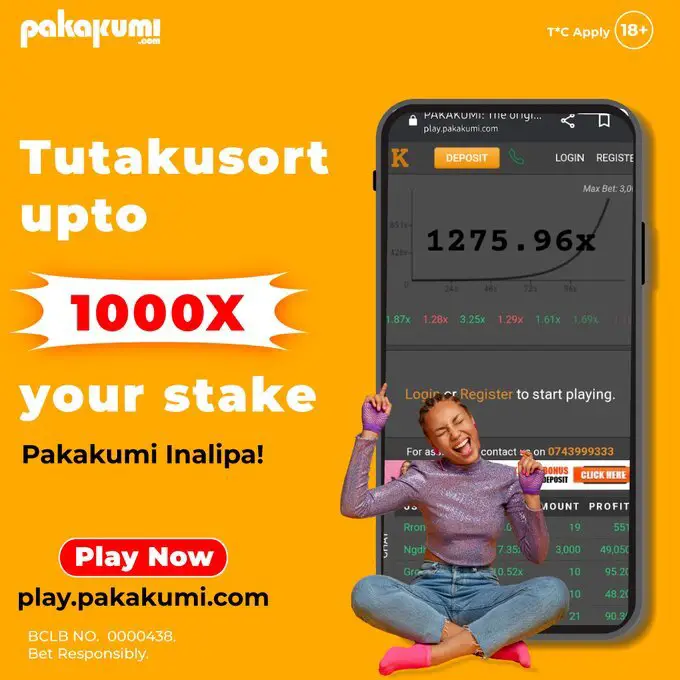 Register on Spotika.
Deposit funds into your Spotika account.
Place a cash bet of 10/= and above.
After you place your bet, your Bonus Account will be instantly topped up with 10% of your Bet Amount.
Example: If you bet Ksh.1000/=, you will receive Ksh.100/= in your Bonus Account, which is 10% of your 1,000 Bob stake.
Use the Bonus Money to bet without having to make a new deposit.
Terms and Conditions to use the Spotika Free Bet Bonuses
Minimum stake is Ksh.10/=
To Bet with Bonus Funds place a bet of Minimum odds of 3.5.
How to Reset a Forgotten Password on Spotika
If you can't remember your password,
go to 'Login' and then 'Forgot Password.'
Enter your username and then wait for a text message with a confirmation code to be sent to your phone.
After entering the confirmation code,
create a new password for your account.
How to Withdraw from Spotika
Withdraw via SMS
Text "W#AMOUNT " and SEND TO 29505
Withdraw via WEB
Log in to your Spotika account and click on "Withdraw",.
Enter the amount you want from your Spotika account.
How to Check Your Account Balance
To check your balance, text the word balance to 29505.
While logged in to your account, you can also view your balance.
 Spotika Withholding Tax
Spotika, like all betting companies in Kenya, is required to pay the revenue authority's 20% of a player's winnings.
This has been in effect since the Finance Bill 2020 was signed into law. As a result, if a player wins Ksh 50,000, they will only receive Ksh 40,000 in their Spotika account, with the remaining Ksh 10,000 held as withholding tax.
Spotika Jackpot
A Ksh 200,000 daily jackpot is currently available with a Ksh 10 stake.
Spotika App/APK Download
Navigate to
Tap and hold your finger/mouse on the download link button/app icon appearing on the homepage then release your finger/mouse
The browser starts the download or asks what to do, depending on the browser you're using
A prompt appears in the lower-left corner of the browser window once the download is complete.
Click the downloaded file to open it and install
Bet Cancellation in Spotika
You have ten (10) minutes after placing a bet to cancel it. This should be done prior to the start of the match(es) selected in the bet. A maximum of three bets can be cancelled in a single day (3).
To cancel an SMS bet, text CANCEL#BET ID to 29505. You can also cancel a bet by logging in to your account.
Void Bets
The term "void bet" refers to a bet that is either nil or invalid.
This happens when an event is postponed/cancelled, or when it begins but does not end within the time frame set forth in our policy.
If a game is cancelled or postponed, there is always a 24-hour waiting period before the match is declared void.
The remainder of the winning ticket will be paid out once the match has been declared void (with an odd of 1.00).
The stake will be returned if a selection in a single bet is declared void.
In multiple bets, void selections are treated as non-runners, and the stake is transferred to the remaining selections in the bet.
Abandoned Matches
If a match is called off after it has started, all bets on it are void, unless a settlement has already been determined.
For example, if a named player scores the first goal, the First Goal Scorer and Time of First Goal markets, among others, will be valid.
 Read Also Shabiki Registration, Shabiki Login, Jackpot Mbao, App, PayBill Number and Customer Care Contacts

PostPoned/Arranged Matches
A postponed match is void unless it is re-scheduled to commence within 24 hours of the original start time and this is confirmed within 12 hours of the original start time.
In such circumstances where (a) void match(es) is/are included in an accumulator the bet will be settled on the remaining selections.
How to Bet via SMS
Single Bet – Place bet in this format: GAMEID#PICK#AMOUNT
E.g. 123#ov25#200 123#un25#200
GAMEID 123 Arsenal vs Liverpool ODDS (1=2.54 X=3.47 2=3.10)
GAMEID 456 Manchester United vs Chelsea ODDS (1=2.87 X=4.13 2=3.90)
Multi Bet – Place bet in this format: GAMEID#PICK#AMOUNT
E.g. 123#ov25#456#un25#200
Halftime/Fulltime
GAMEID#HtFt(Halftime Pick Fulltime Pick)#AMOUNT
GAMEID 123 Arsenal vs Liverpool ODDS (1=2.54 X=3.47 2=3.10)
123#HtFtX1#100
Correct Score
Game ID#ftcspick#Amount e.g. 3214#ftcs23#100
Draw No Bet
Picks: DNB1/DNB2
GAMEID#PICKAMOUNT
GAMEID 123 Arsenal vs Liverpool ODDS (1=2.54 X=3.47 2=3.10)
123#DNB1#100
First Half
Picks: HT1/HT2
GAMEID#PICKAMOUNT
GAMEID 123 Arsenal vs Liverpool ODDS (1=2.54 X=3.47 2=3.10)
123#HT1#100
First Half – Both Teams to Scorea
Picks: HTGG/HTNG
GAMEID#PICKAMOUNT
GAMEID 123 Arsenal vs Liverpool ODDS (1=2.54 X=3.47 2=3.10)
123#HTNG#100
Spotika Prediction
Spotika Predictions and Tips can be accessed via the link below
https://spotika.co.ke/tips
Spotika QuickPesa
QuickPesa is a cash multiplier betting game. You choose a stake, such as Ksh.50, and a cashout point/odd, such as 2.5.
You win the stake multiplied by the odd when the busting point is greater than or equal to the cashout point/odd.
Spotika PayBill Number
The Spotika PayBill Number is 290050
Spotika Customer Care Contacts
Mobile Number: 0726 260 260, 0777 290 050
Email Address: [email protected]