Monday 25th May 2020 was exciting at Flooks betting company as they celebrated 11 lucky punters who won the Daily Jackpot amounting to Ksh 144,000 after placing a bet of Ksh 10 and scoring 10 /10 correct predictions. Another 96 lucky bonus winners scored 9/10 correct predictions. Flooks, Kenya's most trusted betting company gives punters the opportunity to win Ksh 100,000+ every day through the Daily Jackpot.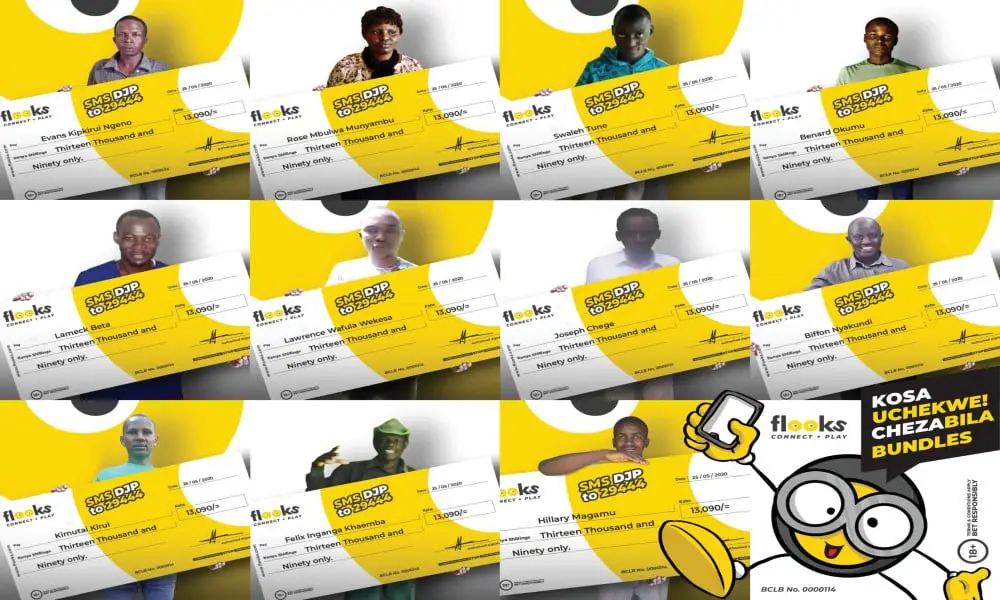 The winners affirmed their confidence in the Flooks for its transparency and urged other punters to join and enjoy the fun and possibilities of winning Ksh 100,000+ and more.
One of the lucky winners stated that the possibility of winning with the Daily Jackpot of KES 100,000+ while enjoying sports and connecting with fellow punters is a good challenge and something punters can anticipate despite the tough times presented by the Covid-19 pandemic.
Flooks betting site has made it even much better by introducing the Midweek and Weekend Million Jackpot dubbed "Milli Jackpot" that allows punters to stake a bet of Ksh 25 only to win Ksh 1,000,000+.
The Milli Jackpot program runs on Wednesday and Saturday every week on the Flooks betting site. A deal worth every odd, huh! To join Flooks, SMS the word 'Join' to 29444 or login onto www.flooks.com.