Bangbet app now available on Google Play in Kenya!
Finally, the wait is over for all betting fans! Bangbet has launched their highly anticipated app for Android Play. The launch of the app is a major milestone both for Bangbet and its customers, who had been waiting eagerly to be able to use the comprehensive betting options on their mobile devices.
Bangbet promises all of the fun and convenience that users have grown to love. The app is designed to give bettors quick, easy access to many betting options from their smartphone. Bangbet's app will improve the experience of betting by improving accessibility, speed and engagement.
This app integrates all of Bangbet's popular features, such as the Mega Prize. The features are designed to appeal to new bettors and experienced ones, providing a secure, simple and intuitive way to make bets.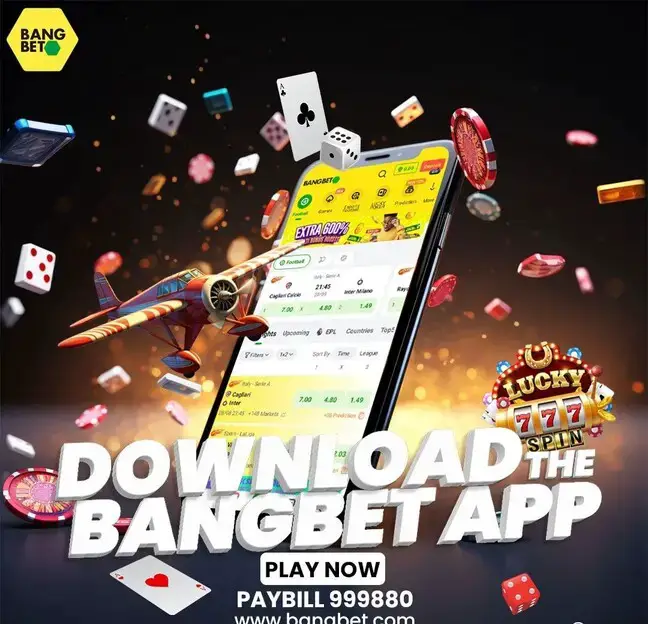 The app can be downloaded easily – just search "Bangbet", then click on "Install". Bangbet's launch reaffirms their commitment to provide top-notch gambling services, and stay ahead of the digital curve. Bangbet's app allows you to bet on any sport, anywhere, anytime.
Bangbet Ghana launched its rich betting app in Google Play Store. It delivers on the promise of convenience and user-centric features. The app is a milestone release that opens up a new world of betting where excitement and ease are combined.
Bangbet is committed to making betting easy for its users. Its intuitive design makes it simple, no matter if you are a veteran or newbie. This commitment is evident by the MegaShare Prize and other bonuses that have been cleverly integrated into the app. The bonuses are not only designed to encourage the game spirit, but they also help new players by lowering the barrier of entry.
Bangbet's mission to provide a smooth betting experience is evident in the app's release. Bangbet redefines mobile betting with features that are tailored to user needs, such as the free app browsing, thanks to Bangbet Bila Bundles. Other benefits include free withdrawals and daily deposit bonuses. Let's go through these simple steps so you can get the powerhouse that is Bangbet on your smartphone.
Kenyan Users:
Google Play Store Kenya

Google Play Store is available on Android devices.
Search for "Bangbet Kenya", to find the app.
Tap on "Install" in order to begin the installation and download process.

You can download Bangbet from their official website:

Choose the appropriate app for your device.
Install the app by clicking 'Download.' If necessary, you can allow installations from unidentified sources.
The Bangbet app makes a strong statement about the company's unwavering dedication to providing an exceptional betting experience. The platform is not only about betting, but also about taking advantage of all the features and respecting your time. Dive into the exciting world of Bangbet and enjoy the best mobile betting experience in Ghana and Kenya today!