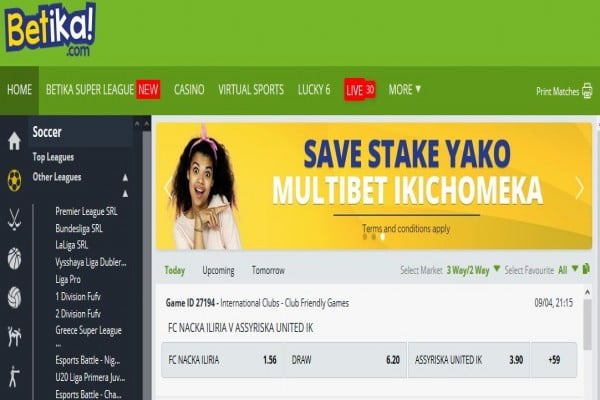 Betika Stake Back Bonus, Requirements and Awarding Criteria
The Betika  Stake Back Bonus provides an opportunity to get back stake for those who place bets and miss out on winning payouts by one or two games.
Requirements:
The Multibet should consist of 7 games and above.
The Multibet should have an average Total Odds of 1.5 and above for each winning game.
There should be NO VOIDED GAME in the betslip.
The stake amount should be CASH ONLY to qualify for this bonus.
The Stake Back is in Bonus form; therefore, BONUS RULES apply.
Read  Also  Betika Share Bet Promotion
Awarding Criteria:
For instance, if you place a multibet of 7 games and lose one game, you will get Full Stake Back Bonus Amount and if you placed a multibet of 7 games and lost two games, you will NOT get any Stake Back Bonus Amount
If you placed a multibet as from 8,9,15 or even 30 games and lost one game, you will get the Full Stake Back Bonus Amount and if you placed a multibet of multibet as from 8,9,15 or even 30 games and lost two games, you will get the ½ Stake Back Bonus Amount
Read Also  Betika Lucky 6 (Six) Guide